We are in a phase where planning becomes quite difficult. ChatGPT has started a capitalistic AI war. Microsoft swept in to shepherd commercialization. Google is on the back foot for now. Amazon will launch something I have no doubt. ChatGPT style tech would make Alexa viable by solving the fractal conversation problem. 
The players are moving, immense amounts of capital has been unleashed. But for us on the outside it's a difficult time. You can't really plan for the future. Because the technology is advancing rapidly and is already transforming jobs in various industries.
GPT-4 has been in the news, but Midjourney has quietly advanced to the point where it is transforming job tasks in the graphic design industry. I read a complaint by a graphic designer this weekend describing how his job has become more prompt engineering than graphic design. Instead of needing to draw things he and his peers can now use AI image generation and then clean it up in photoshop.
Video created by demonflyingfox using MidJourney V4.
In 2022 I ordered physical versions of two AI generated images that I thought were incredible examples of what AI could do. In 2023 these images are somewhat quaint. AI image generation can do so much more now.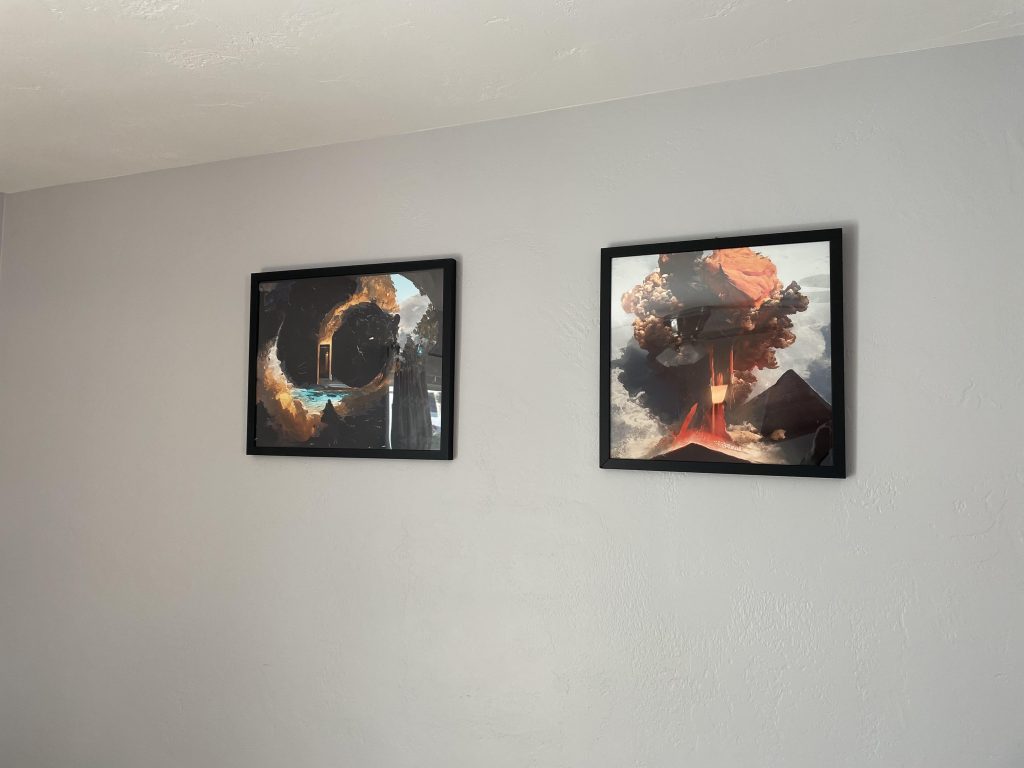 We don't really know where things are going. How do you prepare exactly when the potential paths are so divergent?
Some people claim AI will replace programmers. Others say we will never not need people to dig deep into the technical details. Personally, I lean towards the second. If AI coding hasn't peaked yet we will likely see a 1000x increase in the amount of code being written. ChatGPT is quite good at explaining things but will it be useful at explaining interactions between multiple programs it has written? We can't know at this point.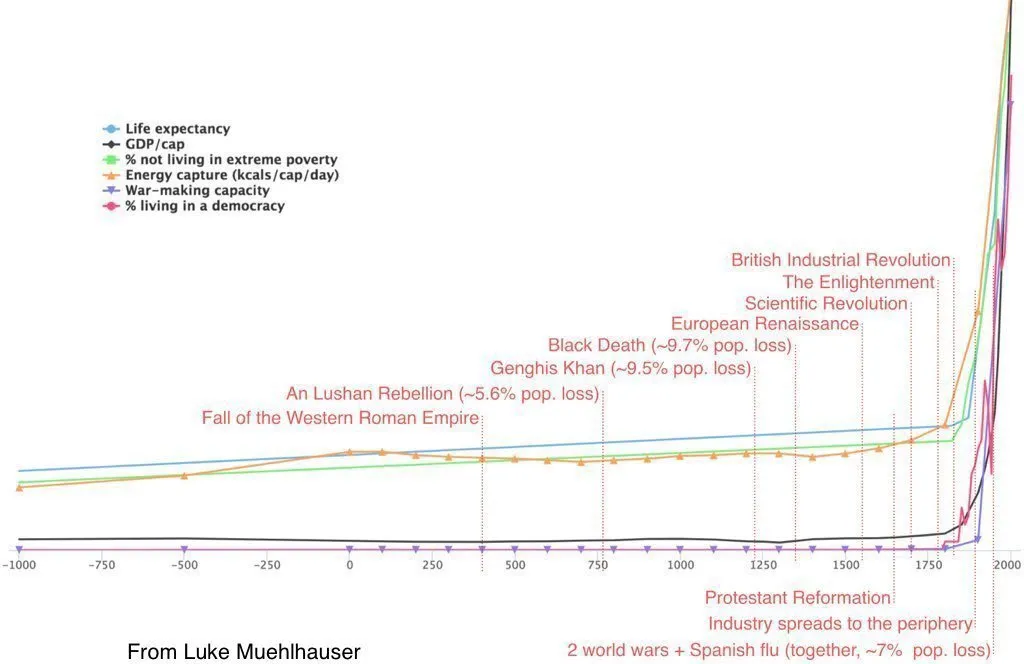 We are in the straight line at the far right now. We've discovered something about meaning in these large language models. A mapping between language and image, and mappings between language and language. It's not AGI, but much like Deep Blue its obviously eclipsed human capabilities in some way.
Neal Stephenson's 'The Diamond Age' is a book I was intrigued by in my younger years. In it a girl is given a AI powered book which acts as her tutor from a very young age. Much like that fictional book ChatGPT likely will become every child's tutor going forward. Much like the iPhone, you won't be able to buy a better one. Children have already used ChatGPT to make homework and writing assignments obsolete. The education system likely will not survive this advancement.
The sum total of human knowledge has been put into this machine. Everyone who ever wrote anything is part of it. Buckle up. Don't panic. Hold on. Let's see what happens next.